Worship Services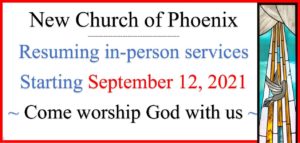 Please click here for details about security measures put together by the "Church Reopening Evaluation Team."
Your safety is a priority to us, and we are committed to making the church premises safe for Church services.
May the Lord be our Guide and Protector.
---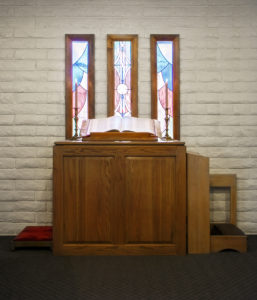 We would love to have you join us at any of our worship services.
Our church teaches that the most important way people worship the Lord is by living according to His commandments in their daily lives. The goal of our Sunday worship services is to provide time for people to humble themselves before the Lord, raise their minds above daily tasks, learn from the Word, and pray and sing with other people.
Regular Sunday Services
Our weekly Sunday worship service begins at 10:30 a.m. The first part of the service is for families, and a talk suited for children is given during this time. After the children's talk, prayer and a benediction, children are welcome to the nursery or the Sunday School room depending upon their age. Someone from the congregation will be available to assist you.  The service recommences with additional readings, an interlude, and a talk for the adults.
In order to maintain a reverent sphere of worship for the service, silence is observed in the sanctuary.
Sunday School programs
We offer Sunday School programs for various ages, where children will be taught stories of the Lord's Word.
Due to the small size of our weekly congregation, activities for the children will vary week to week depending upon which children are there.  A program that is biblically-based and suitable for your child's age will always be provided.