Holiday Services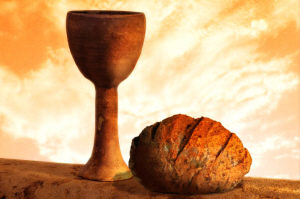 We would love to have you join us at any of our holiday services.
Holy Supper – Periodically throughout the year we will offer the bread and the wine (plus alcohol removed wine) of the Lord's Holy Supper.  This will take place in the final portion of regular Sunday morning worship service.  At the appropriate time you will be welcomed to come forward to either to kneel at the altar rail or sit in a seat at the front if kneeling is difficult.  An usher will assist you.  Adults of any denomination who wish to be conjoined by love and faith with the Lord Jesus Christ as the One God, are invited to partake of the Holy Supper.  Holy Supper will also be provided as part of the worship on Good Friday evening and in private settings if requested.
Palm Sunday – a family-style  worship service with a single set of readings and a talk to suit all ages. You may pick up a palm branch as you enter the church, to be carried forward and laid on the chancel when the pastor indicates the appropriate time.
Good Friday Evening – 7:30 PM service is for all ages who are able to sit through an hour-long service consisting of readings from the gospels concerning Jesus' final week on earth, accompanied by appropriate readings from the Heavenly Doctrine. Holy Supper is included in this service.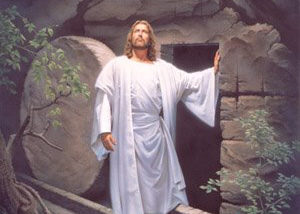 Easter Sunday – 10:30 AM.  This worship service will follow the normal Sunday worship format.  This means that there will be a separate talk designed specifically for children before the children are welcome to leave for a special Easter project.  Additional readings and a talk for the adults will follow as normal.  At the beginning of the service people are welcome to bring forward a small potted plant of flower as an Easter offering.
New Church Day (held on the Sunday nearest June 19th) – is a special family service. This celebrates an event recorded in True Christian Religion, namely, the Lord's calling together of the disciples who had followed Him in the natural world, and the sending of them throughout the spiritual world to proclaim the good news that the Lord God Jesus Christ reigns. This took place on the 19th of June, 1770. We use this service to celebrate all that is implied by the Second Coming of the Lord.
Thanksgiving Family Service – 10:30 AM family-style service.  A single set of readings and talk for people of all ages will focus on the Lord's gifts and all that we have to be thankful for.  Everyone is invited to bring forward a food item that would be a suitable donation to our local food bank, supporting nearby needy families.
Christmas Eve – a 7:00 PM candlelight service for people of all ages.  The service is based on a reading on the bible story of Christmas set against a backdrop of inspiring images and music.
Christmas Day – this is an 11:00 AM family-style service.  The re-telling of the Christmas story is accompanied by a talk suitable for people of all ages.